Drone Divinorum
2022

Performance for Zero Hyperlocal

.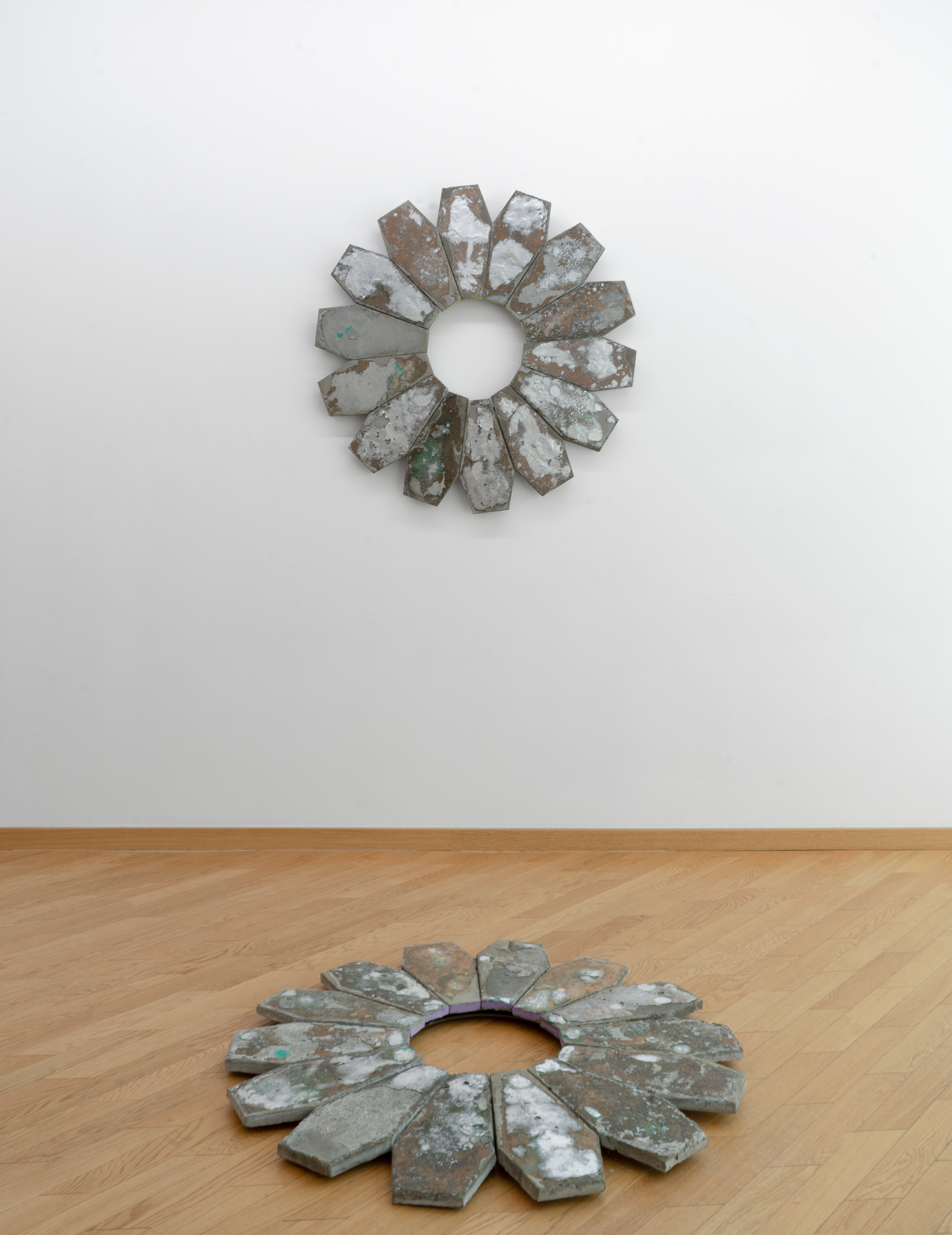 (((8)))
2022

Solo exhibition at L.U.P.O. Milano (IT)

(((8))) deals with what has been lost, with a forgetfulness that, projected into the future, makes the future a ghost. The question is what remains, or would remain. It is wondering what the role of memory plays in an opaque and uninhabited background.












How To Disappear
2021

Site specific project for AN/CO, Ancona (IT)



Succede a volte
di rimanere incastrati
tra la realtà e qualcosa di simile
al suo riflesso
solo un po distorto
come specchiato
in uno stagno.

Un limbo riempito da echi
di spazio e tempo
e memorie
che scoppiettano attorno
come acqua che bolle.

Tra queste un ricordo
inconscio
lontano
non mi appartiene
torno animale
un attimo
di coscienza primordiale.








Sono Morto o Mi Sto Nascondendo
2021

Installation view of Pelle d'Oca at The Address Gallery, Brescia (IT)



Reading the evolutionary history, one realizes that clothing is born as much as a necessity as well as as identification. The human who wears wolf fur is certainly an animal that has lost its fur and is looking for it elsewhere. The human who dresses in soil is either dead or hiding. Since nothing covers like soil, nothing is less individual than soil, clay, mud. Camouflaging, hiding until the individual is friable like the earth, so bare that it becomes earth. We will not return to dust, but muddy and humid earth, then dry and wrinkled, flat with trampling. If it is in the faded memory of animality that the human who dresses the wolf will live and die as a wolf, despite being something else, the bare individual, covered in clay, is nothing but landscape. An indistinct in which to look for and engrave signs and traces that follow crests and cracks, hollows and embankments.


materials: iron, spray paint, soil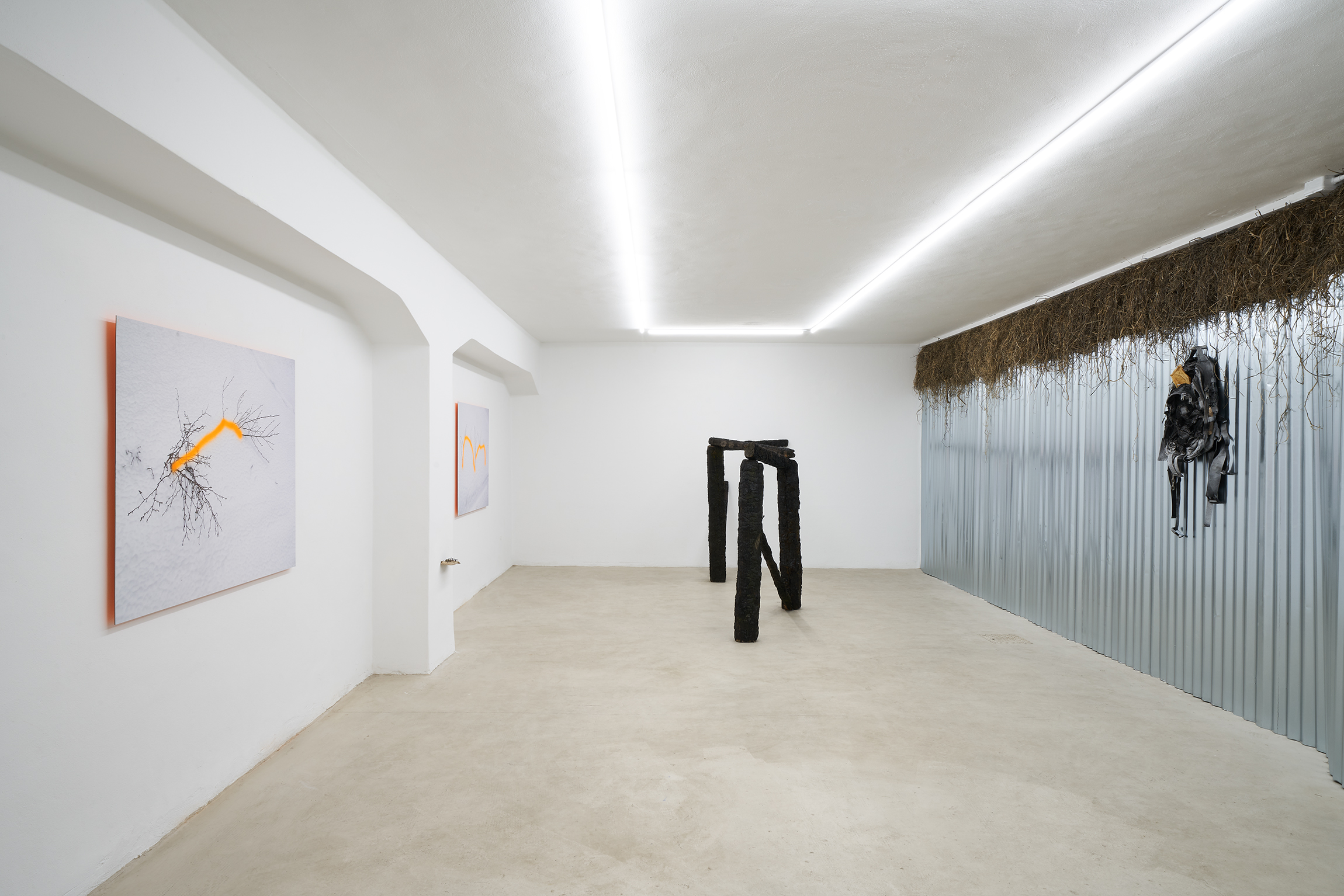 A Year Without Summer
2019

Solo exhibition at The Address Gallery, Brescia (IT)

In 1816 the planet was covered with a thick cloud of sulfur and dust. The explosion of Tambora, a stratovolcano in Indonesia, was what in technical jargon is called VEI-7, or supercolossal: 100 km3 of ashy matter dispersed into the atmosphere with a roar heard up to 2000 km away and a couple of realms wiped out in a bubble of heat. For a whole year the sun was dulled by layers of soot, it was "the year without summer", whose memory and cultural significance is preserved in the suggestions of Romanticism and in the relationship between man and catastrophe, between culture and nature, conjugated by the figure of the last man.